"

Listening to Valley Road's debut album is like finding a patch of shade from the relentless burning sun. It has a restful, quiet beauty that invites you to linger. Their gentle harmonies weave stories of people and places that seem from another time. It's a distilled kind of beauty. A gently plucked guitar, a simple fiddle line and sweet melodies showcase the essence of their sound." - Vikki Thorn, The Waifs
About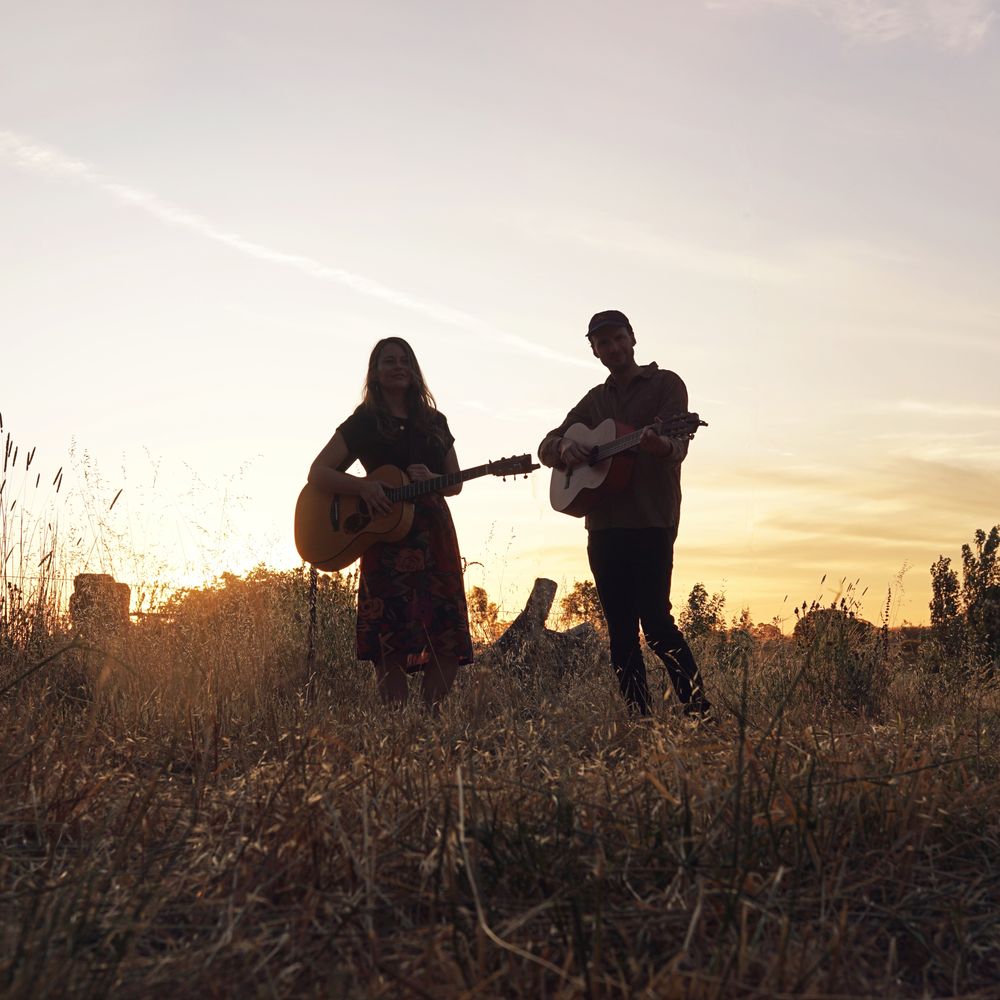 Folk duo Valley Road have been quietly captivating new fans over the last year with their heart-rending harmonies and intricate guitar playing, after winning a Troubadour Foundation Award in 2022 to make their debut album with Rod McCormack (to be released in October 2023). Their first singles have already garnered wide-spread radio play, including being featured on ABC's Saturday Night Country.
Valley Road winds through rolling basalt hills, connecting two friends, Rebecca Jane Howell and Marty Mckenna, who have been singing together for over a decade. They weave their experiences into songs of people and place (usually sitting around Marty's farmhouse kitchen table), bringing an Australian perspective to their diverse folk influences.
Rebecca could sing before she could speak, and honed her instinct for harmony through years spent in the Australian Girls Choir. She switched her city upbringing for an off-grid life in the Central Victorian bush, where she is inspired every day by the natural world around her. Marty grew up singing to the sheep on his family farm, with his dad, where he still tends the flock to this day. The farm provides a perfect setting for the duo to explore their shared love of intricate songcraft.
When Valley Road take to the stage, their years of friendship and singing together shine through, drawing listeners into their rich inner worlds through their contrasting yet perfectly suited voices and delicate guitar playing.
Listen to our debut album
Our debut self-titled album is now available on all streaming services and to purchase on Bandcamp.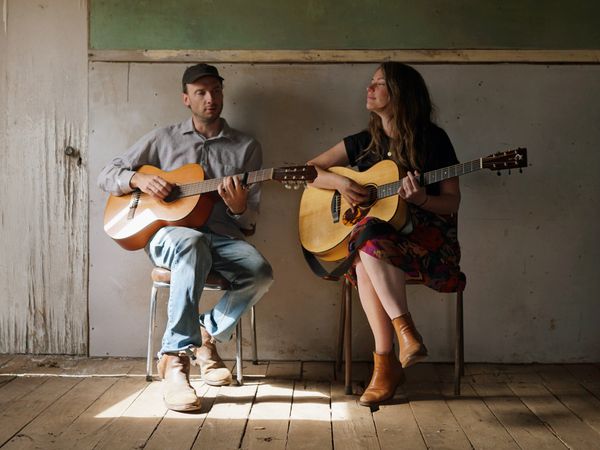 "

Valley Road are one of the most special sounds I've heard in the last couple of years. Their recent releases have been quietly moving through people's playlists and shaking up our hearts. Marty and Bec's writing is clear, poignant, simple and utterly beautiful. " - Mandy Connell
Shows
See below for details of our upcoming gigs.